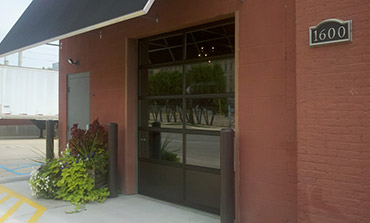 GARAGE DOORS
We offer a full line of residential garage door and operator systems.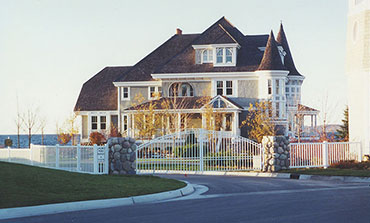 MOTORIZED SWING GATES
Residential or commercial gates could be a single or double system. We will work with you to create a design or work with you on your design.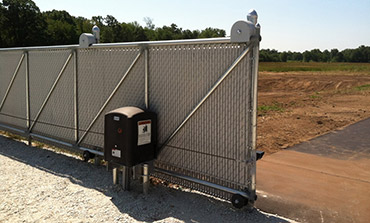 MOTORIZED SLIDE GATES
Commercial and industrial use slide gates with chain link are most common. For security and high use, slide gates will meet this application. Custom design is available where desired.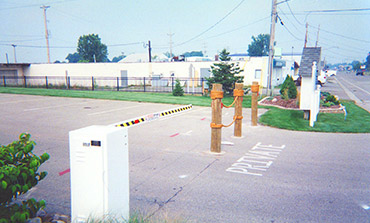 PARKING GATE SYSTEMS
Controlling private and multi spaced parking areas. We offer a wide range of equipment that will meet these needs.
TELEPHONE ENTRY
This system has pin pads and also allows visitors to call the resident to open gate via phone. Gated communities or single residence is typical for this application.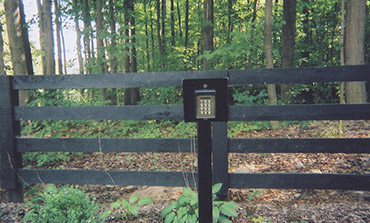 KEY PADS
Keypads are lighted, wireless or hard wired. Keypads can have one or several hundred pin numbers.